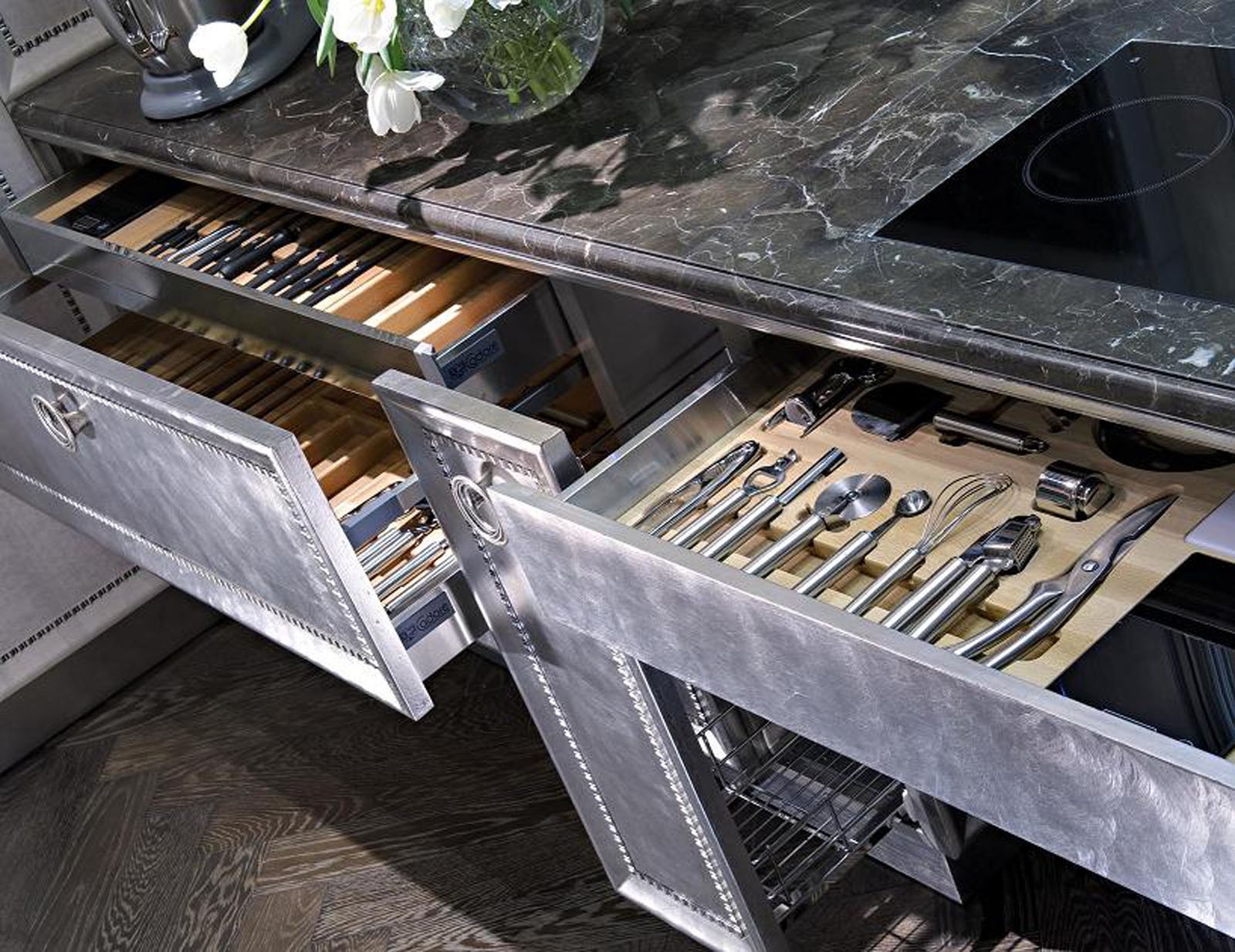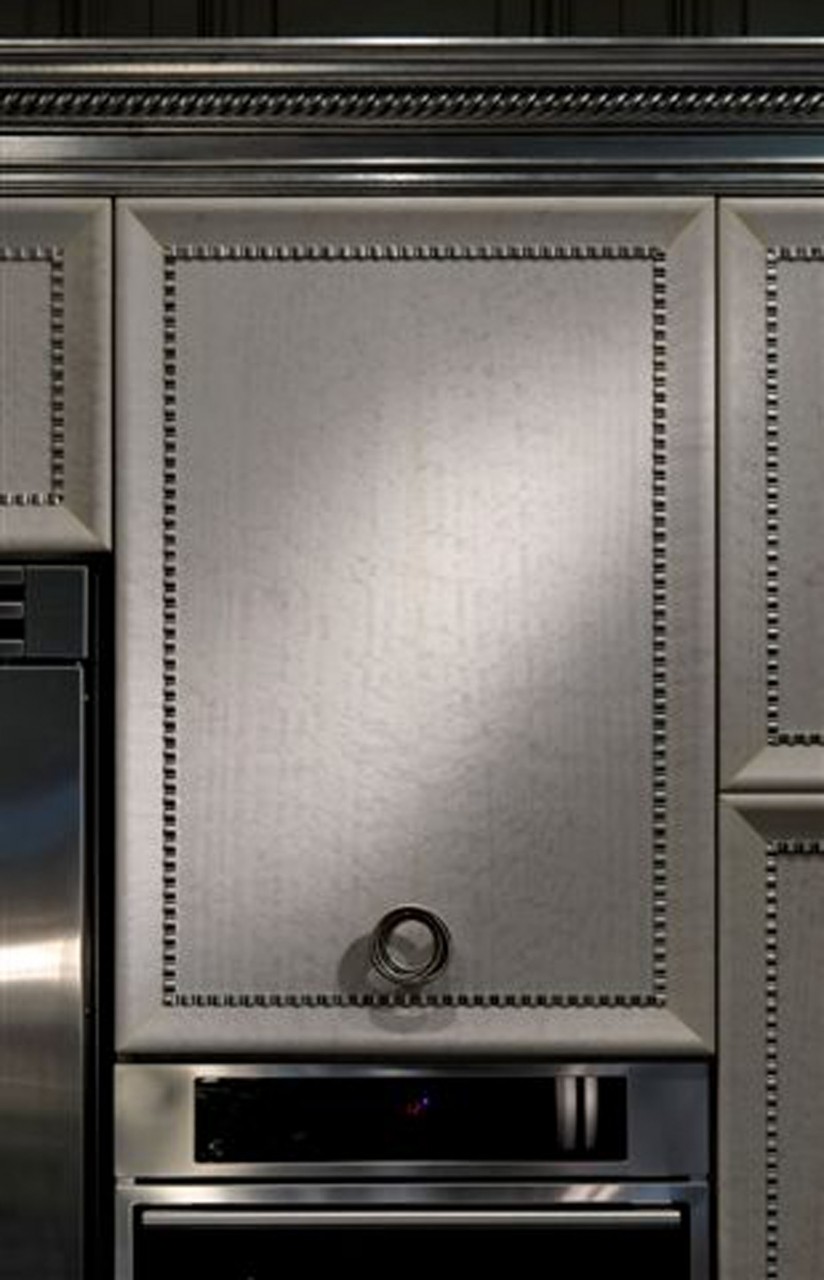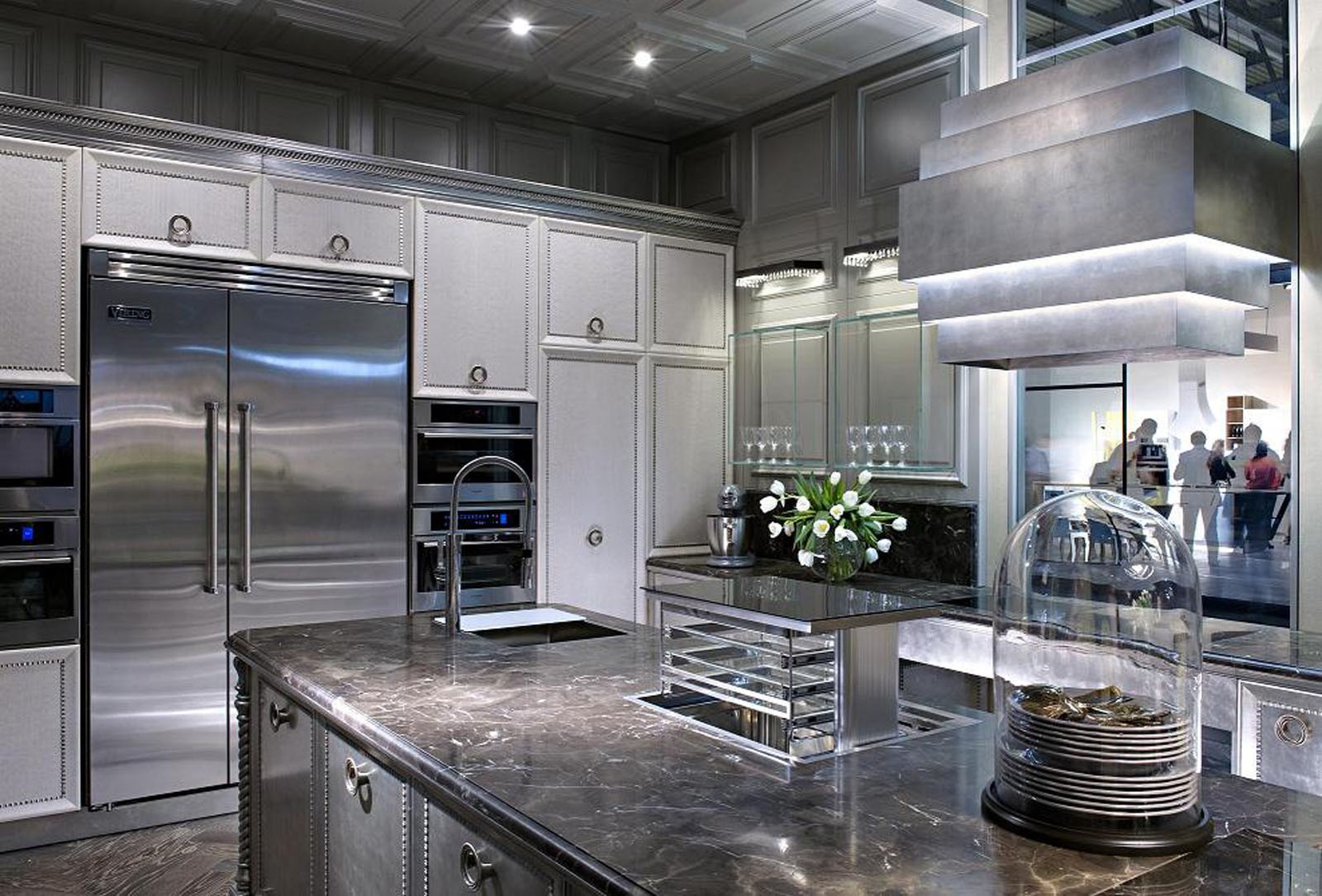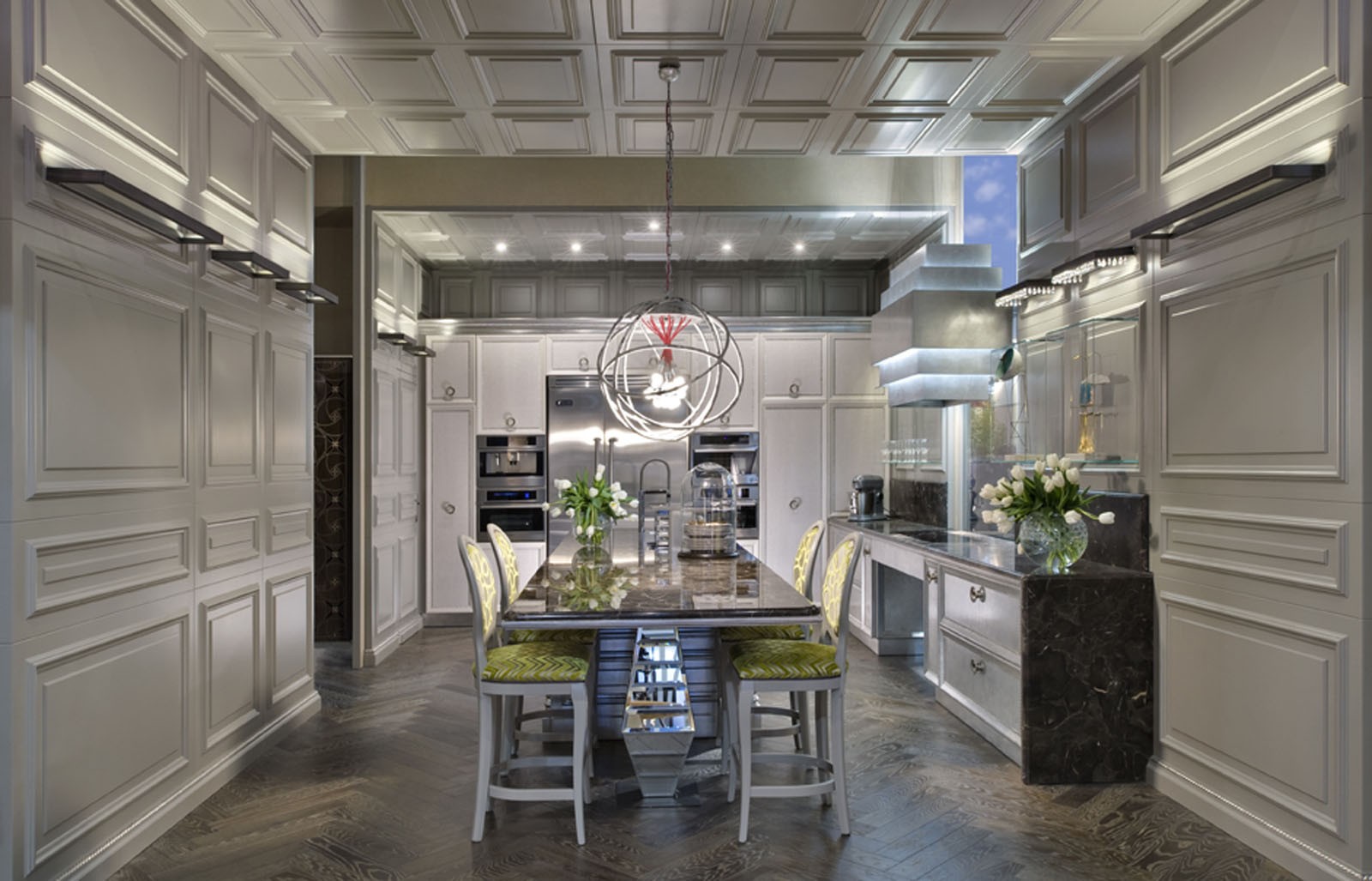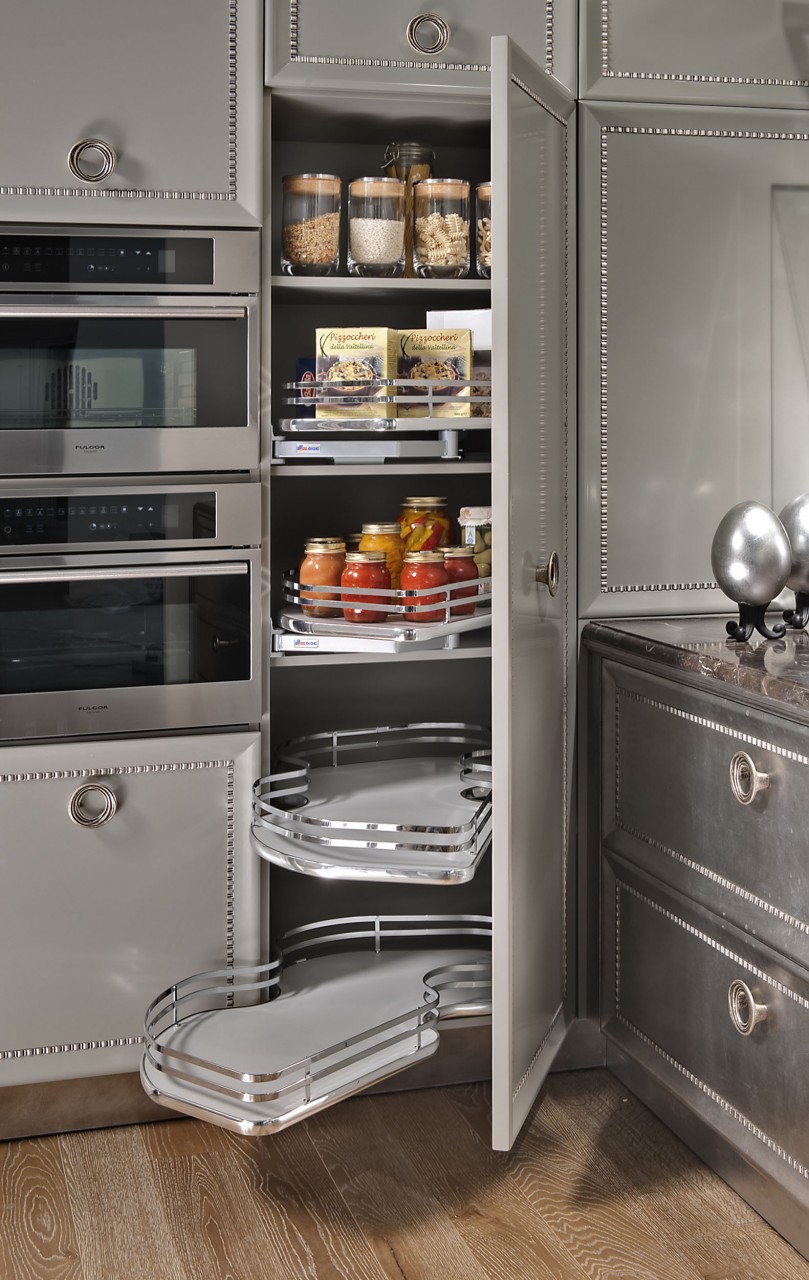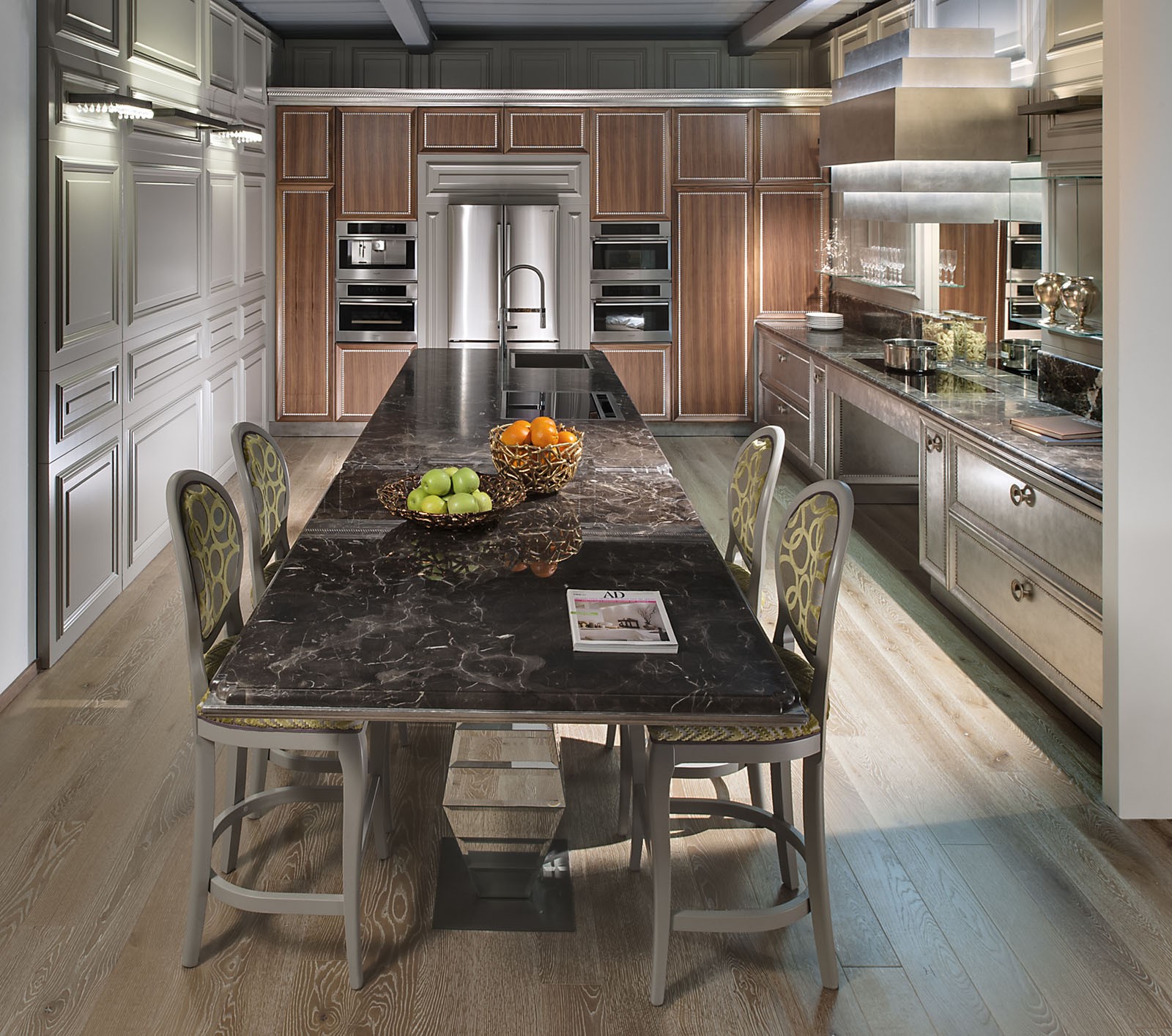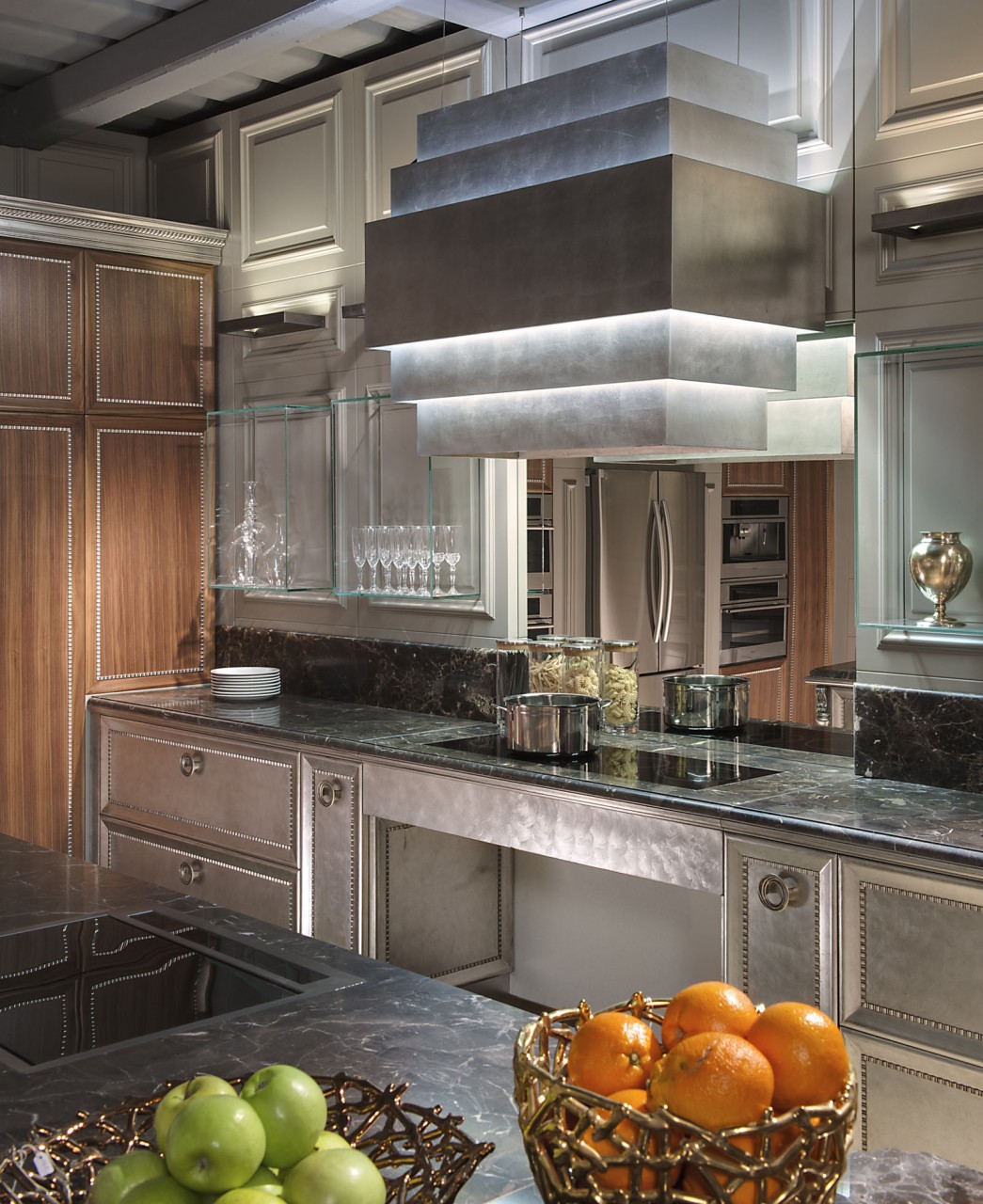 Alexia
Alexia kitchen is part of a more organic collection based on a research to the relationship between classic and contemporary style.
The whole collection develops on a chromatic research through essence of wood and lacquered finishing with decorative glass insertions with a rediscovery of the wise use of the inlay.
Alexiacollection is available in several soft shades, with insertions of oxidized metals in the lamps and details of leaf finishes on the doors.
The concept of this collection is to give the opportunity to express itself both in a classical architectural context and in a contemporary design environment.
Design by Carlo Alberto Rustighi