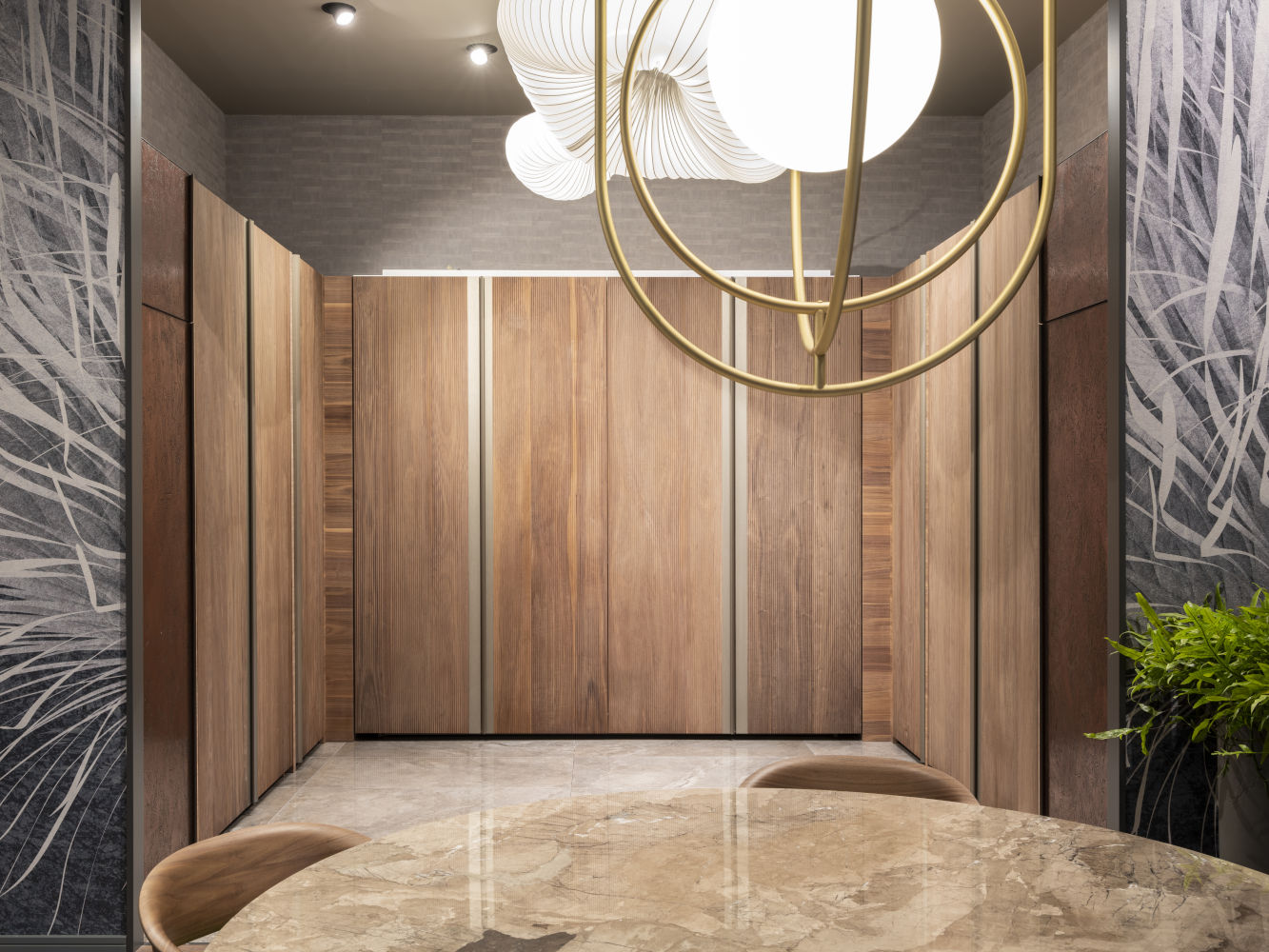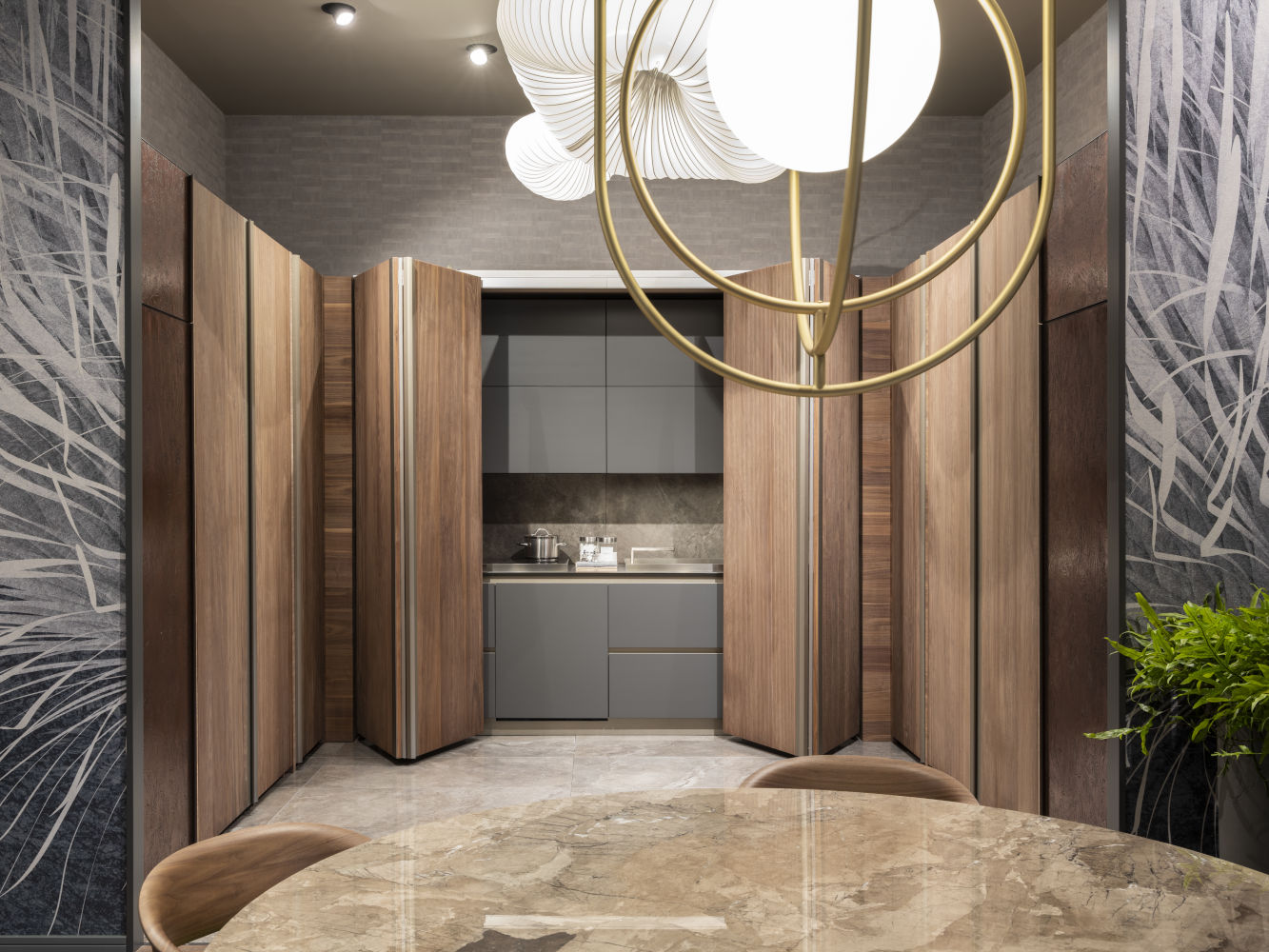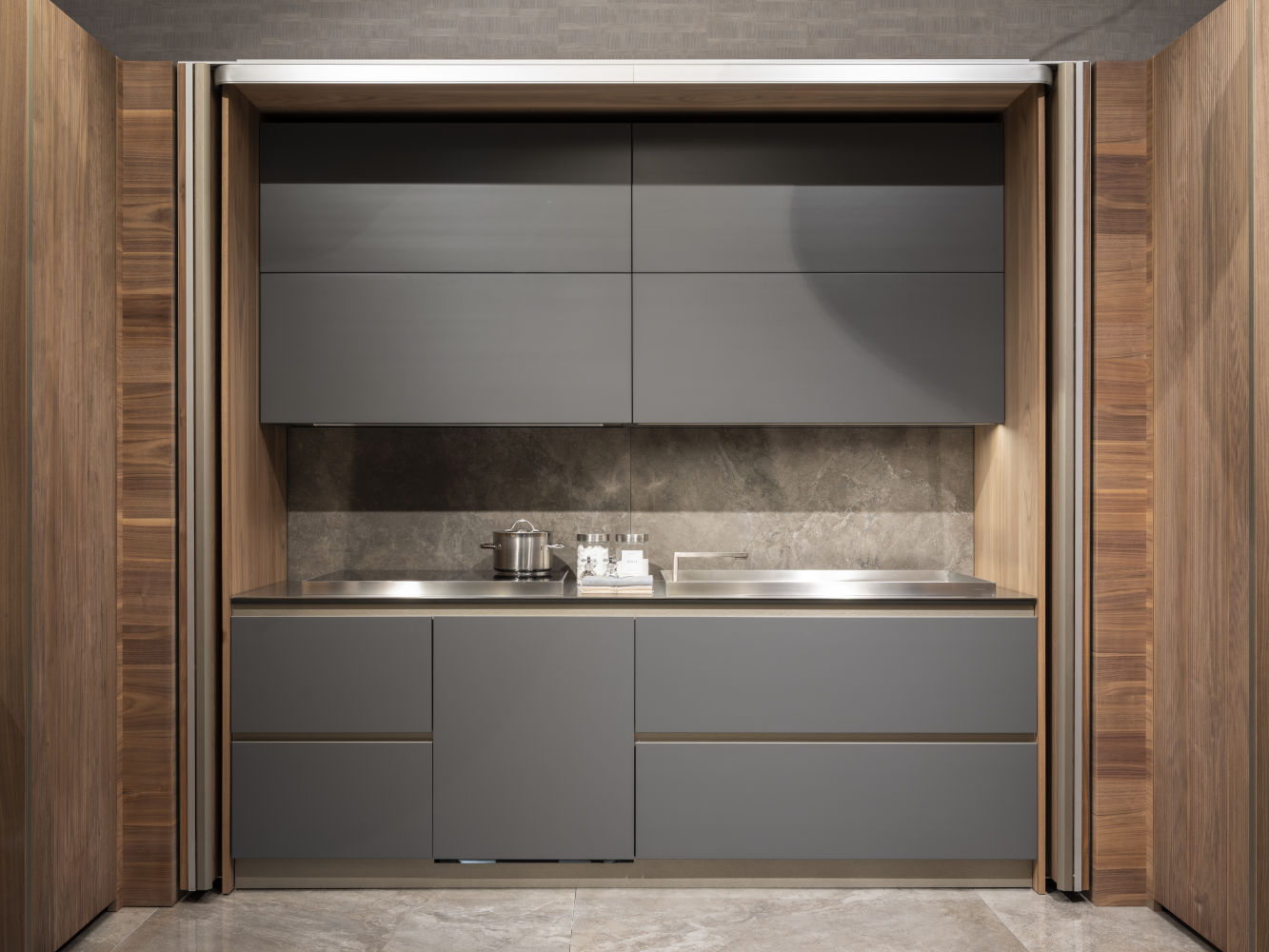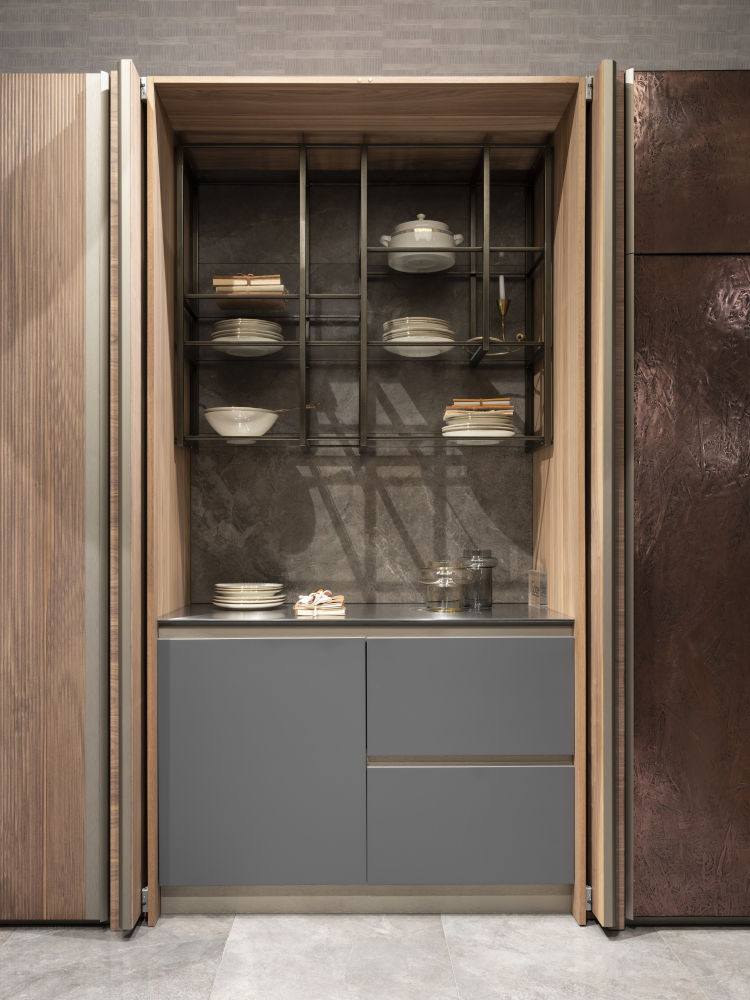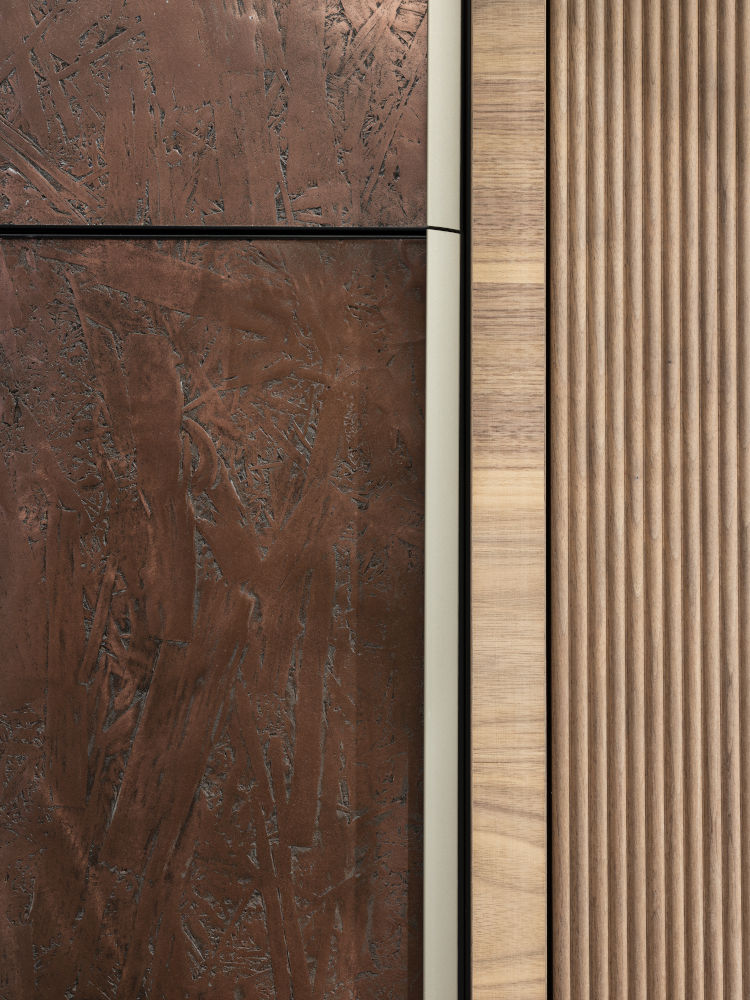 INSIDE
Inside is the manifestation of modernity and functionality.
Our "hideaway" kitchen, characterized by a minimal style and design, proves to be the ideal solution for any kind of environment, spacious or limited, modern or traditional.
A product that is the result of our design flexibility and technological know-how, characterized by sartorial details in which the finishes that enhance the materiality of the walnut wood and powder-coated metals come into harmony.
The recessed folding doors allow you to veil the work area of the kitchen which is transformed into a piece of furniture in harmony with the living area, creating an orderly and comfortable appearance.
Metaphorical vision of our concept is the metaphor of the human character of a reserved person who does not like to show off, but at the same time internally energetic and brilliant.
Design by Carlo Alberto Rustighi